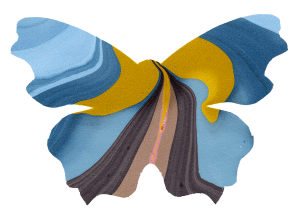 Rather than organising our own projects, Stiftung Hoffnung13 will provide funding for select projects run by other institutions.
Benefactress Katharina N. Eitel visited Israel several times, was particularly close to the Jewish community in Marburg, and was equally concerned with helping both Palestinian and Israeli children in the region, which is why the Foundation wants to collaborate closely with both Israeli and Palestinian initiatives and NGOs.
Having been born in the university town of Marburg, where she had her studio, Katharina was also keen to support initiatives in her hometown. For that reason, the Foundation will collaborate with the Marburg authorities to facilitate the work of local schools of art, music and ballet, too, which provide training in the fine arts for young refugees from warzones now living in Marburg.
In addition, other major and smaller aid organisations can apply for funding provided that they can guarantee and prove that 100% of the requested monies will be used for purposes that align with the Foundation's objectives.
We would be happy to send you more detailed information about the funding conditions and processing upon request. We will also send you a questionnaire in which you can describe your project in detail.
Please refrain from submitting enquiries for projects that do not promote the stated objectives of the Foundation.
We would be delighted to receive relevant enquiries and proposals for eligible projects: please contact us in writing or via the contact form. In addition to a description of the project, your enquiry should include a detailed breakdown of the required funding, the funding period, and appropriate references.